3 Things to Know Before You Install Your Well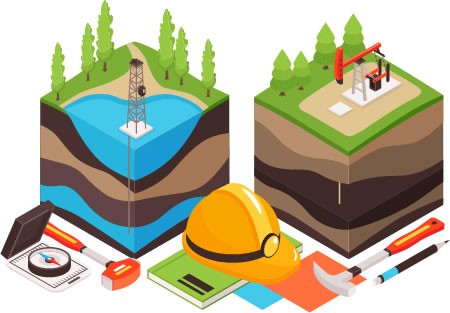 Homeowners have a lot of issues to face and decisions to make. And each decision a homeowner makes pertaining to their indoor or outdoor living spaces is important. Each one requires the need to learn enough to feel like it's an informed decision.
While there are countless resources for every aspect of home building, home improvement, renovations, and upgrades, sometimes that can work against a homeowner. It seems that sometimes too much accessible information is just as problematic as not having enough.
On the other hand, many home improvements or new build projects don't require as much expert insight and guidance. While painting is a skilled trade and profession, the homeowner who is having their bedrooms painted doesn't need to spend alto of time studying it.
However, it's critical that homeowners educate themselves when it comes to those home projects – both indoors and outdoors- that are technical. You know, the ones that involve science. When it comes to those types of projects, no homeowner will deny he or she will need a professional contractor or company to do the job or, at the very least, to consult on the job. Nor will they deny that they dot know very much about it as they seek out information that will help them have a more productive, informative conversation with the person or company they hire.
This is particularly true when it comes to wells. This article is dedicated to helping you get up to speed so that when you do meet with your well drilling service provider, you'll be able to better engage in and follow the conversation.
Here are the 3 things you should know before having your well drilled and installed.
The Depth There are a lot of factors involved when it comes to being able to determine how deep a well should be. And, the next thing on the list of three is one of those factors. But, for this purpose, it is worth knowing that on average, wells are typically between one hundred and five hundred feet deep in many areas of the U.S.
Geology This is the science aspect mentioned above. Geology is the science pertaining to earth – it's substance and structure physically. Geology also involves the processes that act on earth. It includes the earth's history and the role rocks play in recording earth's life.
Geology is a major aspect of well depth as well depth is a result of the type of ground as well as the type of soli on your property. It takes someone experienced – with a working understanding of geology and land – to be able to identify the type of ground and soil you have. From that information, it will be able to identify the location of underground water levels.
It is imperative that, as a homeowner, you understand that this type of knowledge is based upon formal education as well as experience. You can't read a couple of articles and think you're able to know the type of ground and soli your property has and the precise location of underground water levels.
Rely upon the recommendations and expertise of professionals. While this has been strongly suggested throughout this article, it needs to be highlighted as one of the most important things you can do as you pursue installing a water well system on your property.
Give Ries Well Drilling Inc a call to answer any questions you may have about installing a water well system in your area. We can be reached at (586) 784-9516!
We provide Water Well Drilling Services in the following Michigan Counties: